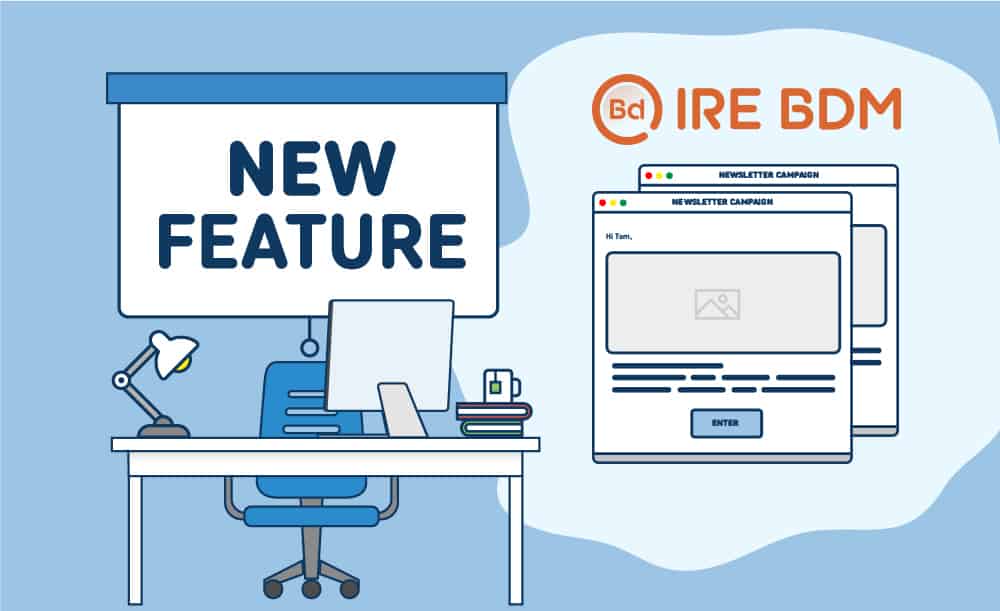 Customised campaigns only a few clicks away
Our lead capture and management product, IRE BDM, now includes a new 'campaigns' feature.
The 'campaigns' feature supplements the existing newsletter feature and allows agencies to trigger a sequence of customised messages in almost unlimited new ways.
Want to set up a series of emails or text messages to go out to new leads to promote your services? Perhaps you want to send a series of updates to property owners you are targeting for new business?
IRE BDM's campaigns feature can help you do this effortlessly and automatically – and help get your leads automatically converted into managements!
A guide to setting up your campaigns is below and you can contact your account manager for templates and ideas!
Don't miss this month's webinar to learn more on this and other new IRE BDM features.
Hermione Gardiner is the new IRE BDM product manager and she's looking for more ideas to make IRE BDM even more amazing! Send your suggestions to hermione@inspectrealestate.com.au
Step by Step Guide
Campaigns allow BDM's to create a series of customised messages programmed to go out at a certain pre-elected time in sequential order to specific leads.
To find Campaigns navigate to Marketing > Campaigns.
The main campaigns screen will display 3 tabs, Overview, Campaigns and Settings.
1. The Overview tab will show you the steps to setup the campaigns.
Step 1 Leads in total:Refers to the total number of leads contained in IRE BDM.
Step 2 Templates in total:Refers to the number of templates that can be used to setup your campaign.
Step 3 Campaigns in total: Refers to the number of Campaigns setup in IRE BDM.
Step 4 Leads with live campaign setting: Refers to the number of leads setup to receive a campaign.

2. The Campaigns Tab is where you will setup and manage your campaigns.
Please refer to our Creating a Campaign guide to start creating campaigns.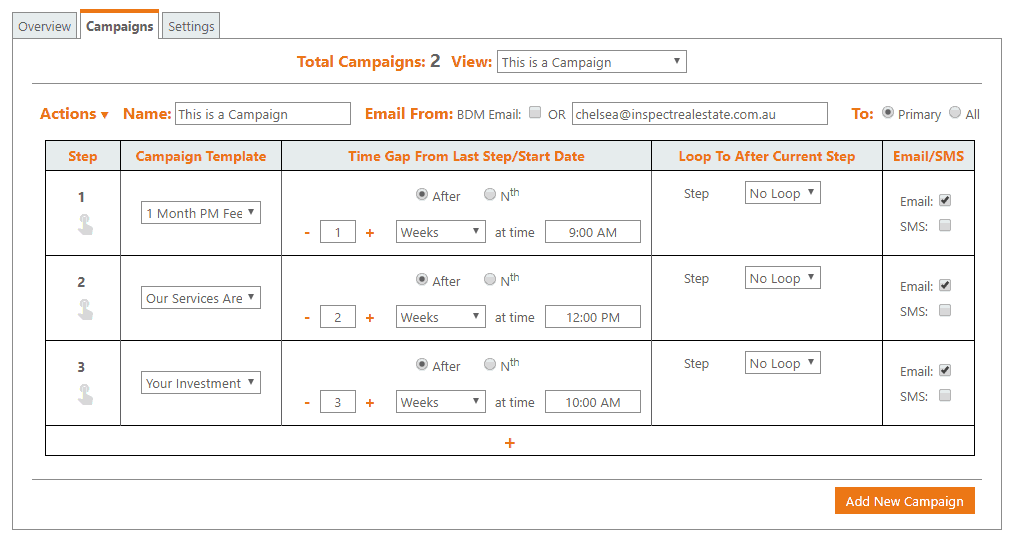 3. Settings Tab is where you will edit your default campaign settings
Default From email: the default email address campaign emails are sent from when creating a new individual campaign.
New Lead Default Template: This setting will automatically generate a campaign for new leads created from portals or web forms.
Include campaign templates: This setting allows you to pick templates from either 'Template' and 'Campaign Templates' when sending emails/SMS's manually.

Once campaigns are setup they are then added to specific leads from within the leads themselves or you can bulk add a campaign to multiple leads.
Please refer to the Adding Leads to Campaignsguide to assign campaigns to leads.
Viewing/Monitoring Campaigns
A leads campaign history can be viewed by opening the lead and navigating to the Campaigns tab. This will show you what campaigns are active for that lead, what has been sent to the lead and what is due to go out.
Any sent messages from a campaign will also show within the lead history tab.

An overview of all campaigns can be found by navigating to the Marketing > Campaigns tab. Here you can edit, disable/enable and delete campaigns.
Campaign Settings > Select the default FROM address, select if you want to have a default template or specify if you want to include your campaign templates to be able to be used in general contact.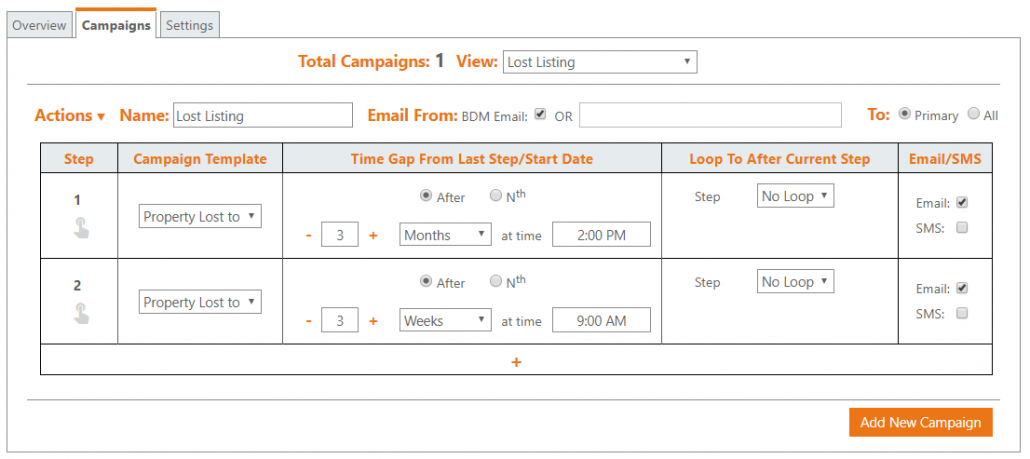 Unsubscribe
The unsubscribe link will be automatically added to the bottom of each email. If a lead unsubscribes from a campaign this will be noted against the lead both within the lead and on the leads page.
Looking for ideas for campaigns? Please contact your account manager.
---
IRE TV Past Presenters
IRE TV Future Presenters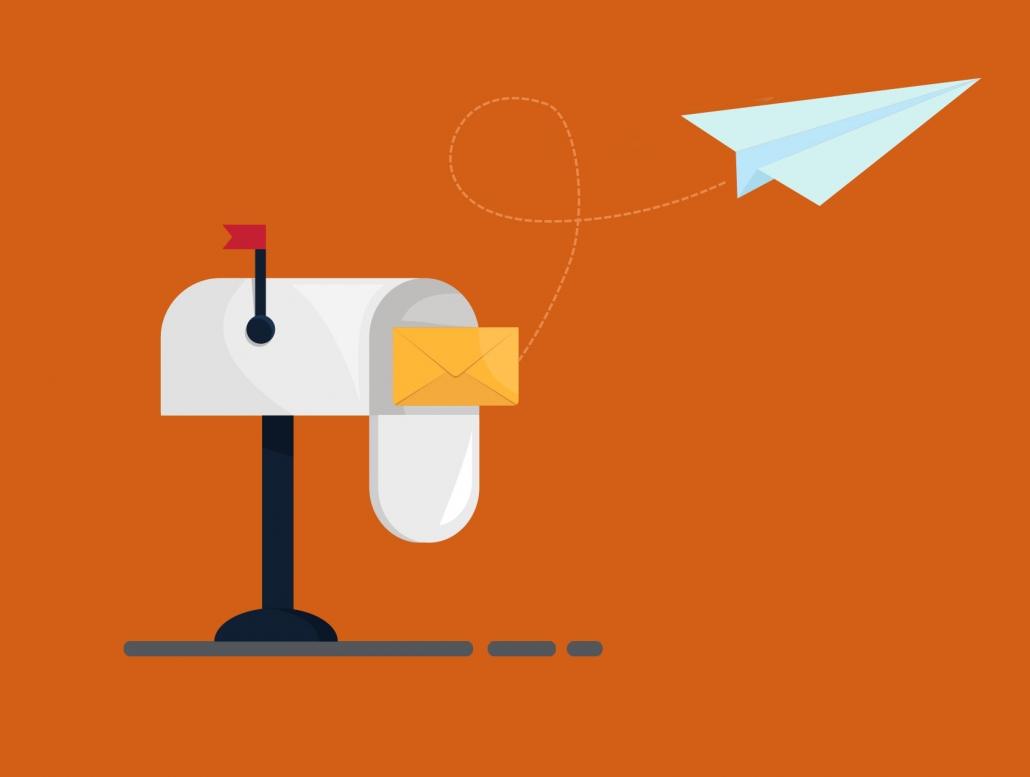 Subscribe for new episodes
https://wp.inspectrealestate.com.au/wp-content/uploads/2019/06/New-Feature_IRE-BDM.jpg
611
1000
marketing
https://wp.inspectrealestate.com.au/wp-content/uploads/2018/09/InspectRealEstate-Logo-300x100.png
marketing
2019-06-19 11:45:44
2019-06-19 14:10:56
Customised campaigns only a few clicks away